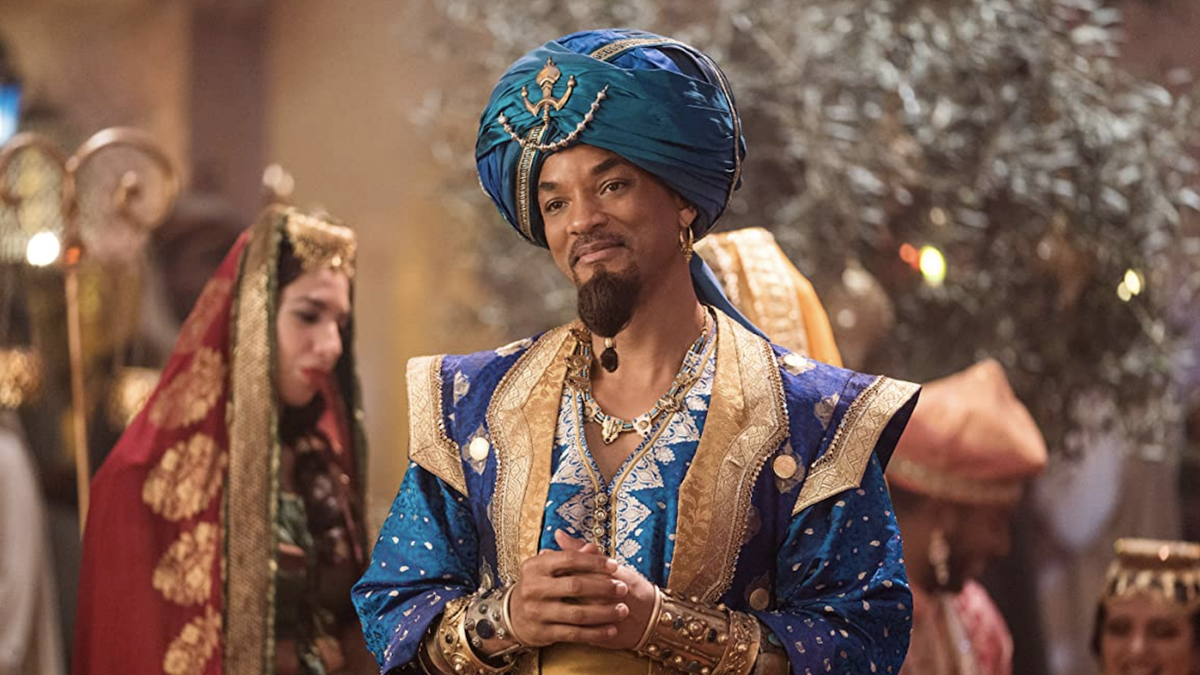 Actor/recording artist/producer Will Smith has had a long and wildly successful career as an entertainer. But things came to a screeching halt during last year's Academy Awards ceremony, – he slapped Chris Rock on national television shortly before accepting the Best Actor award for his performance in King Richard. While he has returned to the public eye and helped promote the release of Antoine Fuqua's Emancipation, he hasn't been booking new roles. But according to a new rumor, that's about to change as Smith might be returning to the role of Genie for Disney's Aladdin 2.
Despite memes about Will Smith's appearance as The Genie, the 2019 Aladdin movie was a box office hit that made over a billion dollars at the box office. It is also Smith's most successful movie to date, with a sequel in development at the House of Mouse. And according to a new report by The Sun, Smith is reportedly going to return for more magical mayhem in Aladdin 2.
This news hasn't been officially confirmed by Disney, so we might want to take it with a grain of salt. Still, it's hard to imagine an Aladdin movie without the Genie. And with Will Smith seemingly on the path of redemption after the last year, the timing would make sense for another family-friendly project like Aladdin 2. Hopefully the studio responds sooner rather than later. An anonymous source revealed the news to The Sun, claiming Smith will have an even bigger role in the developing sequel. Their statement reads:
Some points were made. Recasting the Genie with another actor would likely be a bit of a PR nightmare for an Aladdin movie. And since Will Smith has already returned to the film world despite his ban from attending the Academy Awards, Disney presumably could welcome him back without worrying about potential backlash. Indeed, Smith has apologized a number of times over the last year, and seemingly put in a ton of work on himself.
Of course, not much is actually known about Aladdin 2, and the Will Smith news remains unconfirmed for the time being. Fans are also expecting to see the return of Mena Massoud and Naomi Scott as Aladdin and Jasmine respectively. We'll just have to wait for news, and see if Disney strikes gold twice.
It remains to be seen if/when Aladdin 2 will finally hit theaters. In the meantime, check out the 2023 movie release dates to plan your next movie experience. The first movie (as well as the animated classics) are available to stream on Disney+