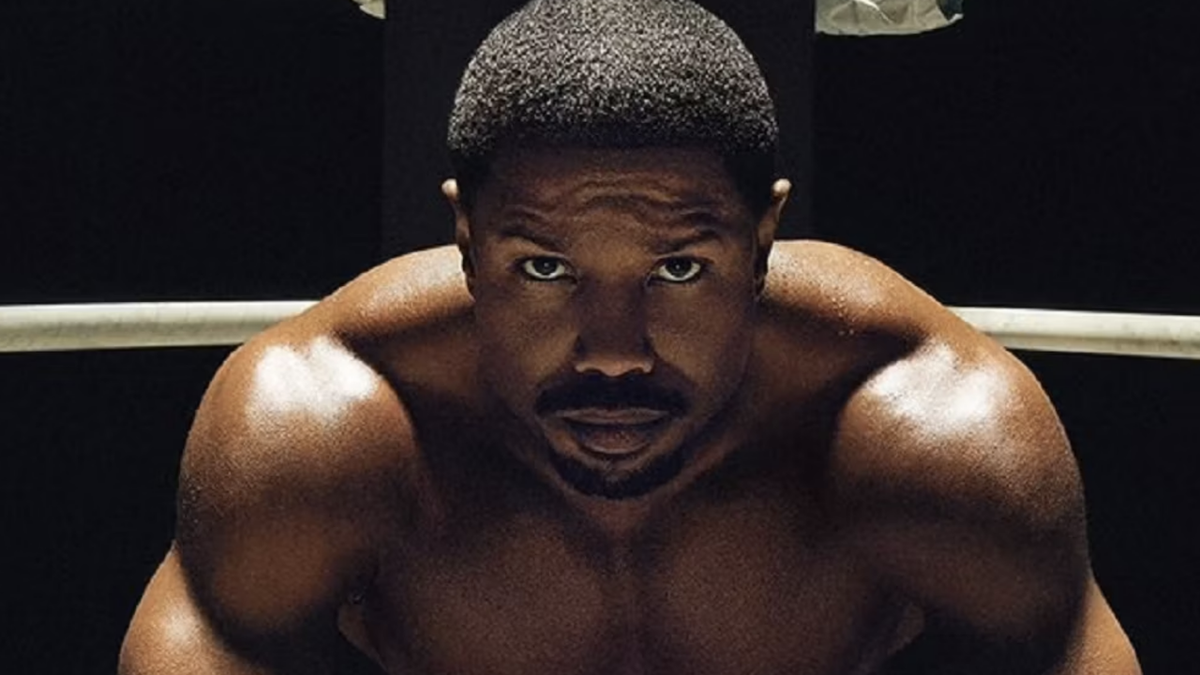 We've seen Michael B. Jordan in front of the camera in memorable projects like The Wire, Fruitvale Station, Black Panther, and the Creed movies. However, he's never directed. Now, not only will Jordan be throwing some punches as Adonis Creed yet again in Creed III, he'll also take on a new role behind the camera because this film will be his directorial debut. While directing Creed III is a big step forward in this talented actor's career, he also explained why it's "the hardest thing" he's ever done.
After spending seven years and two movies stepping into the ring as Adonis Creed, Michael B. Jordan will be expanding on the work that filmmaker Ryan Coogler started with the first movie as Creed III's director. The big difference now is that Sylvester Stallone will not be re-teaming with Jordan, and Coogler will only serve as Creed III's producer. In an interview with MovieMaker, The Wire actor spoke about what a challenge his directorial debut was for him.
While the stunt work might seem like one of the more challenging aspects of making these movies, for Jordan being behind the camera clearly takes the cake. As challenging as it was for him to step into these new, big shoes, I'm sure the final result will be very impressive.
While it was a challenge, Jordan explained that behind the camera has always been a dream of his. He told MovieMaker that when he was younger, he pictured himself as a cinematographer or camera operator, loving the idea of lighting and how to "get the shot." Jordan's co-star Jonathan Majors explained that his director planned on approaching Creed III with intimacy and complexity, tackling issues of mental health, fathers and daughters, childhood trauma, identity, guilt, and imposter syndrome. Jordan clearly knows this is the right project for him in knowing where he wants this sports franchise to go.
Even in terms of technical behind-the-scenes accomplishments, Creed III will also be the first sports movie to be shot with IMAX film cameras. The 35-year-old actor/director wanted audiences to feel like they were in the ring with the characters and invited into Adonis' world. Jordan truly is seemingly bringing the Creed-verse to a whole new level which makes us very excited about the journey he'll take us on.
Like all great aspiring directors, Michael B. Jordan has a few influences of his own. He's admired a lot of actors who eventually became directors like George Clooney, Brad Pitt, Ben Affleck, Bradley Cooper, and specifically Denzel Washington, who gave him advice him for Creed III while they worked together on Washington's movie A Journal for Jordan. Ryan Coogler has also helped Jordan through the process, especially after the first time director showed him a cut of Creed III.
Just like how Adonis Creed is growing up in his role as a boxer and now a father, Michael B. Jordan sees his new role as a first-time director as a point of growth in his own life too. When he was younger starting out as an actor being given direction, and getting older helped him form his own thoughts and opinions about the projects he wanted to take on to show his point of view. Based on the advice his Friday Night Lights executive producer Peter Berg gave him about eventually taking control of his own opportunities, the Black Panther actor told MovieMaker he created his own production company, Outlier Society, to tell his own stories. He should be very proud of himself for how he's transitioned into an actor, producer and director.
Trying his hand at directing for the first time with Creed III may have been a challenging moment in Michael B. Jordan's life, but I have no doubts he'll impress everyone with his unique vision.
According to the 2023 movie schedule, you will have the chance to see Jordan's directorial debut in theaters on March 3.