Most movie fans are unaware that in 1930, Universal Pictures made a Spanish-language version of Dracula simultaneously with the Bela Lugosi classic, using the same sets and costumes as the American version. It's a piece of Hollywood lore largely forgotten until now, as comedic actor Eugenio Derbez (Overboard, Apple TV+'s Acapulco) is telling the story in a new sitcom series for Spanish language streaming service Vix+. The Spanish Dracula series is currently under development now, and is tentatively titled They Came at Night, with a start of production expected soon.
The Spanish Dracula series is described as a "workplace" comedy, which focuses on the mostly-Mexican cast and crew who worked at the studio oat night on the 1931 film, which was made for Spanish-speaking movie audiences in foreign countries at the time. During that time period, studios preferred to make entirely new productions of some films for foreign release, rather than dub the language in.
Many of those films are lost to time, but after a partial print of the Spanish Dracula was found in New Jersey in the 1970s (a full print was found in Cuba much later), the film has been restored and archived for fans to appreciate.
Derbez, who has made the successful transition from Mexican television and film to Hollywood, will star in the series and executive produce for Vix+, which is owned by Univision. It's not clear if the Spanish Dracula series will be a mockumentary like FX's What We Do In The Shadows or The Office, or a straightforward sitcom. We also do not know if it will air on English-speaking streaming services at any point, but it may debut about the same time Nicolas Cage's Dracula comedy Renfield is expected to premiere, in 2023.
In a report by The Hollywood Reporter, Derbez points out that he hasn't worked in Spanish-language TV in over a decade, but the premise of a sitcom based on the Spanish Dracula was too good to pass up. "This story really jumped out at me because it tells the story of Latinos always having to accomplish more with less resources and harder conditions," Derbez said in a statement, who is excited to explore Hollywood of the 1930s from a Latino's perspective.
Rob Greenberg and Bob Fisher, who worked with Derbez on his hits Overboard and Hulu's The Valet, will write the Spanish Dracula series under the 3Pas Studios production banner. Rodrigo Mazon, executive vp and general manager of Vix+, voiced his excitement about the series, calling it "a hilarious and inspiring comedy with incredible characters…we are thrilled to bring this series to life with Eugenio, Ben, and the rest of the visionary and imaginative team at 3Pas."
Eugenio Derbez got his start in Mexican television in 1981, with one of his first English-speaking roles a bit part in Disney's Beverly Hills Chihuahua in 2008, but had a breakthrough role in Rob Schneider's sitcom Rob in 2012. His other films include The Book of Life, Miracles from Heaven, Geostorm, and Dora and the Lost City of Gold. His next big project is voicing Speedy Gonzales in a big-screen animated version of the Looney Tunes character.
If you're interested in seeing the actual Spanish Dracula from 1931, it's available to view on Tubi.
Article continues below headlines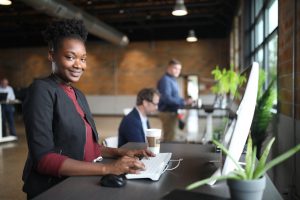 ---