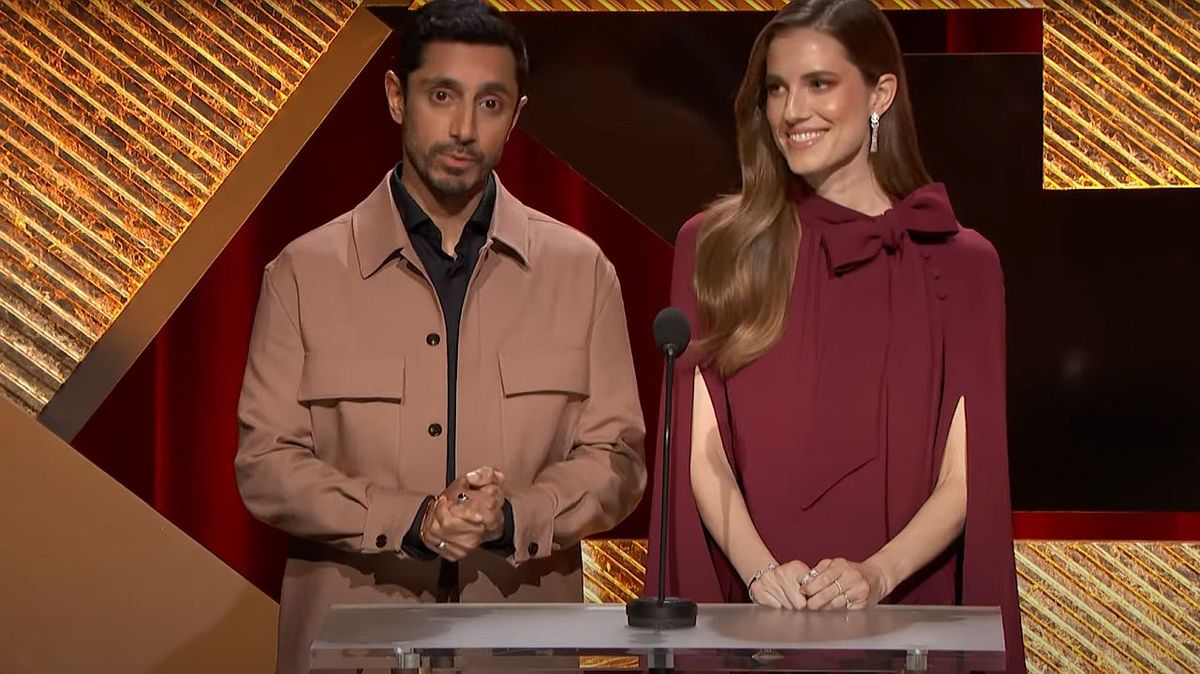 Today the road to the Academy Awards began with the announcement of this year's Oscar nominees. Many of the nominations were expected, though there were a few Oscar nomination surprises and some even more surprising Oscar snubs. And one of the things that a lot of people are talking about is the presentation of the nominees itself, as people seem to love the work done by Allison Williams and Riz Ahmed.
Ahmed and Williams were tasked with revealing the nominees for all of the Oscar categories. And based on the response on Twitter, it sounds like these two should be brought back to do this every year, if not host the awards themselves. Williams was specifically praised for what appeared to many as a concerted effort to pronounce everybody's name right.
Here's a thing I appreciate about Allison Williams: I know she rehearsed how to pronounce everyone's names.January 24, 2023
See more
While today wasn't the Academy Awards itself, it's still a really important day. While "it's an honor to be nominated" is something of a cliché, it's also very true. Being nominated for an Oscar is a big deal for people who make the cut, especially in categories that don't always get a lot of fanfare. Hearing one's name pronounced correctly, especially for those people who probably tend to hear their name get mispronounced often, is probably a really big deal.
Perhaps part of the reason that Allison Williams and Riz Ahmed worked so well together is that they've done so before. One fan watching this morning's announcement realized that, since Riz Ahmed appeared in a couple of episodes of the HBO series Girls, where Williams was a regular. So this was a special moment for fans.
Wait literally just realized pairing Riz Ahmed and Allison Williams together to announce the Oscar nominations was a Girls reunion so u know what that means… Lena Dunham Oscar nomination 2024 ✈️✈️✈️January 24, 2023
See more
Whether it's the Oscars awards show itself or the announcement of the nominees, usually people tend to focus on what went wrong or what didn't work with the host. It could be jokes that don't land, scripted banter that comes off like scripted banter, or other decisions that make the presentations feel out of touch; this sort of thing rarely goes off without a hitch. But this time, it really seems like it did. Praise all around.
seriously between Allison and Riz that might have been the least-embarrassing Oscar nominations announcement ever. Even the banter landed! https://t.co/CaNLzhnRzHJanuary 24, 2023
See more
Of course, the moments that are often the most memorable are those that were clearly and obviously unscripted. The funniest point of today's announcements came while Riz Ahmed was reading the nominees for Best Animated Short, and he had to take an audible breath, leading to laughter from those in the room, after reading the name of one particular nominee.
Riz Ahmed breaking while announcing 'My Year of Dicks' Oscar nomination will be more entertaining than the entirety of the Oscars ceremonyJanuary 24, 2023
See more
It's actually unclear exactly what Riz Ahmed found so funny. He may have needed a beat after reading out My Year of Dicks, which, yes is very funny. However, he may have actually been reacting to the name of the final nominee, with the perhaps equally fantastic title, An Ostrich Told Me The World Is Fake And I Think I Believe It. We'll find out if either of these fantastically titled short films wins the Oscar when the Academy Awards are broadcast on March 12.