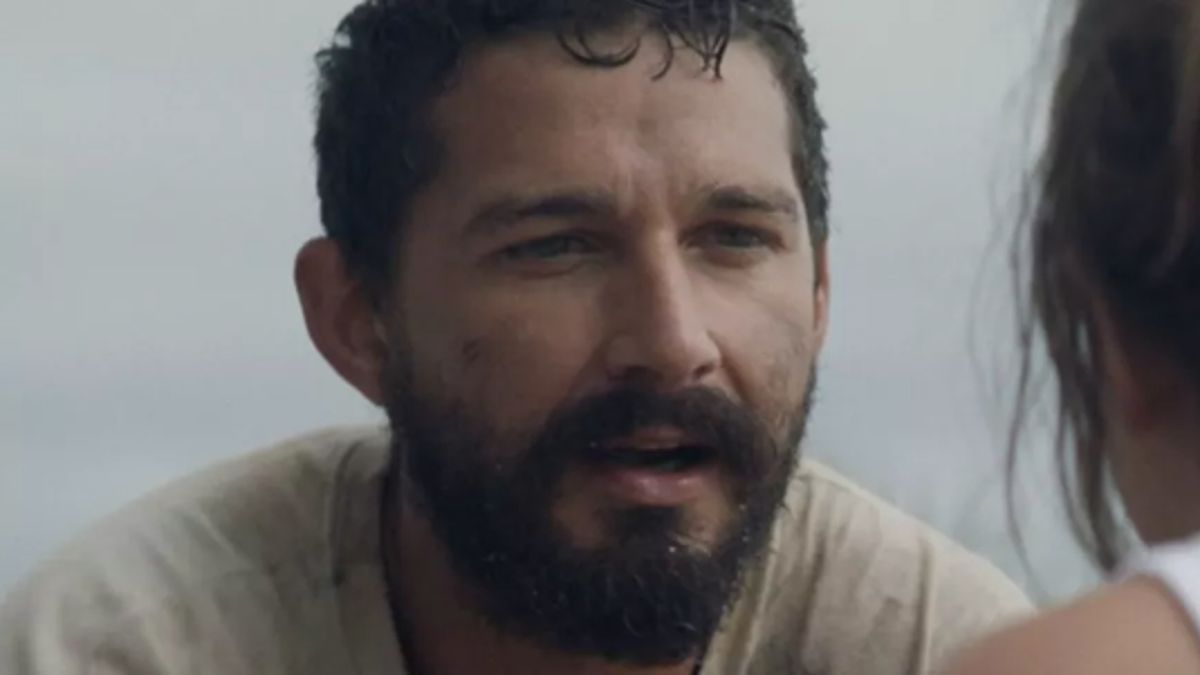 Controversial actor Shia LaBeouf has landed his next project following his alleged dismissal from Olivia Wilde's Don't Worry Darling. The 36-year-old Honey Boy actor was spotted completely unrecognizable in Greek goddess drag on the set of Francis Ford Coppola's longtime passion project Megalopolis. While the actor seems to be enjoying himself strutting on set, if rumors are to believe, there may already be trouble in paradise for the production. But what would a Coppola production be without its share of behind-the-scenes drama and controversy?
The New York Post published images of LaBeouf on the set of Coppola's decade-spanning epic science fiction drama, donning a white, flowing gown, as well as wearing large gold jewelry and a matching headpiece. The actor can also be seen completing the look with black acrylic nails and pencil-thin eyebrows.
Megalopolis had a star-studded A-list cast attached to it. Adam Driver, Jason Schwartzman, Nathalie Emmanuel, Aubrey Plaza, Dustin Hoffman, Laurence Fishburne, and Kaleidoscope and Mandalorian star Giancarlo Esposito were all set to join LaBeouf on the production. However, insiders close to the project have told The Hollywood Reporter that the $120 million picture (which Coppola self-financed) is in peril following a ballooning budget and an exodus of several key cast and crew.
Several insiders have alleged the set is complete madness and is supposedly tearing apart at the seams. The movie (filming in Atlanta) is halfway through its planned 80-90 day production but has reportedly lost its production designer, supervising art director, and entire visual effects team. Some close to the project have even gone as far as saying the project is giving major "Apocalypse Now vibes"–another Coppola film that had a disastrous production, famously documented in the award-winning documentary Hearts of Darkness: A Filmmaker's Apocalypse. However, the movie maker was still able to shape that movie into one of the greatest war films ever made.
Francis Ford Coppola denies any onset turmoil, even going as far as to claim he's still very much on budget. The director said:
Those close to the project say Megalopolis began its production utilizing the same LED screen technology (known as the volume) pioneered on the set of Disney's The Mandalorian and which Warner Bros took a cue from for The Batman. As production costs continued to skyrocket on Megalopolis, The God Father director is allegedly pivoting to a more cost-effective traditional green screen technique for the remainder of the shoot.
Only time will tell if Coppola's alleged cost-cutting will save production. Will Megalopolis be a total disaster or another all-time great film from the legendary Hollywood director? Regardless of how the movie turns out, it's hard to deny Shia LaBeouf looks fabulous in his goddess look. And, I suppose, we will always have that, at least.
If there are any updates regarding the production of Francis Ford Coppola's Megalopolis, we here at CinemaBlend will be the first to let you know. Until then, check out our 2023 new movie releases list to plan your next trip to the cinema.