For a while there, Orlando Bloom was one of the hottest actors on the planet. His initial true jump into acting came in the 2001 Peter Jackson blockbuster The Lord of the Rings: The Fellowship of the Ring. He didn't look back. Twenty years later, Bloom has become an afterthought. He no longer has the Hollywood star power he once did, his roles are becoming fewer and far between, and his biggest part of late has been on the Amazon Original TV series Carnival Row.
What happened to Orlando Bloom? Was it by choice, circumstance, or happenstance that brought the once white-hot actor to his seemingly precarious position within the Hollywood ranks? Here's what we found out.
Orlando Bloom Helps Celebrate The #1 Trilly
In December 2021, Orlando Bloom joined Lord of the Rings costars Elijah Wood, Hugo Weaving, Andy Serkis, Sean Astin, Billy Boyd, and Dominic Monaghan to celebrate Peter Jackson's adaptation as "The #1 Trilly." On an instantly classic segment of The Late Show with Stephen Colbert, the host — an avid J.R.R. Tolkien admirer — bemoaned that there had been no fanfare for the 20th anniversary of the premiere of The Lord of the Rings: The Fellowship of the Ring in theaters. So the above actors were gathered for a hilarious rap that celebrates the trilogy, disses just about every other film trilogy you can think of, and also gives us a bit of Elvish rap courtesy of Hugo Weaving. The actors are joined by Method Man, Killer Mike, John Batiste, Colbert himself, and a brow-beaten Anna Kendrick. You can watch the hilarious video below.
Orlando Bloom Stalked By A Shark
In September 2021, it had been four years since Orlando Bloom appeared on the big screen as Will Turner in Pirates of the Caribbean: Dead Men Tell No Tales. Regardless, the dangers of the deep were not done with the actor just yet. That month, Bloom posted a video to his official Instagram account of himself and a friend paddle boarding with a great white shark lurking nearby. Thankfully, no one was hurt. You can see the video below.
What Happened To Orlando Bloom
You'd think that after the Lord of the Rings trilogy and Pirates of the Caribbean that Bloom had reached the top. But he didn't. Even with hiccups such as Troy, Kingdom of Heaven, and Elizabethtown, Orlando Bloom was still a most wanted actor. He solidified that notion with his return to the Pirates franchise in Pirates of the Caribbean: Dead Man's Chest and then again with Pirates of the Caribbean: At World's End.
It was around this time, though, that the white heat of Orlando Bloom's career began to dissipate. According to the actor, "Everything I was doing was incredibly visible, and it was hard to retrieve at times. It takes a while to find your footing again. I took some years off, actually, to just have a child. I was married and divorced and had a child, and it was good. It was taking time to recharge. You have to take the time to fill the creative coffers before you spend them all." He has his child with former Victoria's Secret Angel, Miranda Kerr. The pair was married briefly.
Orlando Bloom then continued, "It wasn't a decision. It just unfolded. I had this insane run, like you said, I don't think there are many people who had a run like it, two trilogies and Ridley Scott, Cameron Crowe… just a huge run. I was sick of seeing myself. I was sick of the sight of myself, almost, with all the publicity that had to go along with all these movies, and inevitably, I think, you just burn out to an extent to yourself and for an audience."
It could also be called growth. The responsibility of another life. Becoming a father. It can change one's perspective in a hurry and this is what seems to have happened with Orlando Bloom. Suddenly he was taking himself more seriously. Looking within while looking out. "The only thing I want to do now is … I want to be scared, terrified and excited beyond belief in the same way I was when I read Malky. It was immediate. It was like, "Oh my God. I don't know if I can pull this off?" But that's the challenge. I feel like in some way, I was almost being groomed to be a movie star when I was younger, and now all bets are off. I want to burn the barn down with my performance. I'm not afraid of anything any more. If there's a role and it's going to terrify me, because I'll be challenged in some way, that's what I want to do."
Orlando Bloom did go back to his Lord of the Rings roots when he signed on to reprise his role of Legolas in Peter Jackson's prequel The Hobbit trilogy. He starred in the latter two, The Hobbit: The Desolation of Smaug and the final film, The Hobbit: The Battle of the Five Armies. Bloom also returned to another one of his famous characters, that being Will Turner in a cameo role in the final Pirates movie, Pirates of the Caribbean: Dead Men Tell No Tales.
Article continues below headlines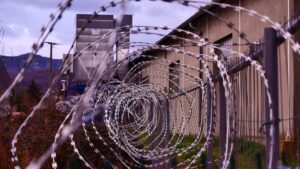 ---
Orlando Bloom Is Doing Nudity Now
Other than those big films, Orlando Bloom has been relatively quiet. The biggest news surrounding him lately mainly revolves around his private life and Katy Perry. Their on-again, off-again relationship is on again strong, the two having settled down together and having their first baby.
Orlando Bloom recently went back to the theater, even causing a bit of controversy during his London West End run of the play Killer Joe, when he famously stopped the performance not once, but twice, to berate an audience member for having her iPad out during the performance. Eyewitnesses have quoted Bloom as stopping the show and saying, "I need you to put [that] iPad away now!", following that up just minutes later with "Put that fucking iPad away now and I will wait."
Orlando Bloom has also been called out, but in a good way, critically for his recent performance in the film Retaliation, a story of an adult victim of childhood sexual abuse. The film has Bloom at his rawest as an actor, one in which he has fully nude scenes, one particularly brutal. But Bloom knew he had to go there, not just the nudity, but to the depths in order to portray what writer Geoff Thompson had himself experienced.
"I could tell that the writer, Geoff Thompson, who's written quite extensively about his own tragic and painful experience of child abuse, sexual abuse, as a young man, as a boy, was very … he's a really remarkable man. I could almost feel his journey through the character, and I knew that, if nothing else, I hoped that in making the film, it would find the right audiences." The movie has not received a major release but from those who have seen it, they say Bloom's performance is nothing short of remarkable.
It all comes down to choices. Orlando Bloom seems quite content with his career choices of late. He had his big run, he lived the Hollywood lifestyle. He is now all about choices, one of which finds Bloom on the small screen, enjoying his role as Rycroft Philostrate on Carnival Row. Next up for Bloom is another TV series, but this time it's an animated one. He will provide the voice for Prince Harry on The Prince. After that, not even Orlando Bloom knows where he'll end up. Chances are, though, he will be very picky about it.
Early Beginnings
Orlando Bloom studied acting at the prestigious Guildhall School of Music and Drama in London where he graduated in 1999. During his time at the school, Bloom had dipped his toe into the professional acting scene with a bit part in the 1997 movie Wilde. But Bloom concentrated more on his studies than going full bore into acting, thinking he would join the Royal Shakespeare Company coming out of drama school rather than jumping into features.
Orlando Bloom explained his intended path to The Hollywood Reporter, "I trained at drama school and thought I was going to join the RSC and do a season or two of TV, and if I got lucky, do some movies. That was the charted path if you were fortunate enough to get an agent when you came out of drama school at the time when I did. That was the unspoken but hopeful kind of route."
But Orlando Bloom's "charted path" took a drastic turn a short two days after he graduated Guildhall. This is when Peter Jackson had the foresight to cast him as Legolas in the first film of his Lord of the Rings trilogy. Initially, Bloom had auditioned for the role of Faramir, who doesn't even show up until the second movie, but Jackson really liked what he saw from Bloom and instead offered Bloom the role of Legolas. Who knew at the time that Lord of the Rings would end up being one of the top-grossing movie franchises in the history of film?
Orlando Bloom would play Legolas for Jackson two more times. During the first film, Bloom also found his way to the set of the war thriller Black Hawk Down, another big hit for Bloom. But his early career, at least the first few years, centered mainly around Lord of the Rings. Bloom followed Fellowship up with The Lord of the Rings: The Two Towers in 2002 and then his final turn as Legolas came in 2003's The Lord of the Rings: The Return of the King. The reason the final two movies were able to be released so close to each other is that Jackson filmed both at the same time and timing was most definitely key in Bloom's next move.
As one franchise was ending, another was beginning. The fact that Jackson had filmed Two Towers and Return of the King at the same time, opened up Orlando Bloom's schedule for another movie. This one was a hopeful hit, one based on one of the most popular rides at the Disneyland theme park, Pirates of the Caribbean. For Gore Verbinski's Pirates of the Caribbean: The Curse of the Black Pearl, Bloom starred as Will Turner opposite Keira Knightley's Elizabeth Swann and Johnny Depp's truly wonderful Captain Jack Sparrow. The movie released to much fanfare in July 2003, a full five-months before Bloom was seen again in The Return of the King. Bloom was part of two of the biggest and most lucrative films of 2003. His career was set.
Orlando Bloom Primed For A Comeback?
It's been a while since Orlando Bloom has been part of a major Hollywood blockbuster. That's fine seeing as how the dude has more on his resume than most actors would ever dream of. But in recent years the roles for Bloom have been in smaller productions or even on the smaller screen. On that front, it will be interesting to see what happens in his next movie, Red Right Hand. Recently, some first images came out from the movie and they offer a very different look at Orlando Bloom than we've been used to seeing. This wasn't Legalos or Will Turner we were looking at, but rather a grittier version of the actor. Check out the first image of Orlando Bloom from the movie.
At a quick glance, it would be almost impossible to tell who this way and your first ten guesses certainly wouldn't be Orlando Bloom. Red Right Hand will feature Bloom as Cash, a man who is trying to stay on the straight and narrow but is sucked back into a world of crime. It looks from the above picture like it isn't going all that well. Also starring in the movie are Garret Dillahunt and Andie MacDowell. The latter's character is named Big Cat and she's the primary reason Cash turns his back on the do-good ways. The movie is going to be distributed by Redbox Entertainment so its chances at hitting the big screen are limited.
Headed To Marvel?
It would seem that anyone who's anyone is joining the Marvel Cinematic Universe these days and Orlando Bloom could be along for the ride as well. Rumors had surfaced a few months ago that he was in talks to join the franchise in a villain role, though specifics were light at the time. Nothing new has come on that front, though we know that there are plenty of movies and series coming down the pike in the MCU.
With Phase 6 being rolled out in the next couple of years, Marvel certainly has a lot of parts to fill. Could Orlando Bloom be part of that push? We already have some of the major villains primed and ready to go, like Jonathan Majors as Kang. But that's just the tip of the iceberg.