Nicolas Cage would like to play the Batman villain Egghead in a future production around the Caped Crusader.
There is a bevy of villains in Batman's rogue's gallery that blur the line between reality and the absolutely insane, some of which are hard even to fathom ever being put on the page. Then there are the eccentric actors in Hollywood that could and have brought them to life in ways we couldn't possibly imagine; characters like Scarecrow, Mr. Freeze, Poison Ivy, and the Joker come to mind as some of the most bonkers characters to hit the big screen. Now one of the most eccentric actors, Nicolas Cage, has revealed to ScreenRant that he would like to play an equally bonkers Batman villain on screen with Egghead.
Egghead is a villain brought created for the 1960s Batman television series starring Adam West as the Caped Crusader, Burt Ward as Robin the Boy Wonder, Cesar Romero as Joker, Burgess Meredith as Penguin, and Julie Numar as one of the Selina Kyles.
Egghead was a villain brought to life by Vincent Price and is known for his large, egg-shaped head and yellow and white (like an egg, get it?) suit, along with an overabundance of egg puns like "egg-cellent" and "egg-citing," lines that only Nicolas Cage could pull off.
Nicolas Cage would want to play a guy who is considered one of the smartest men in the world, making him just as dangerous as the likes of Joker and Riddler when matching wits with the Dynamic Duo.
Nicolas Cage is one of the most eccentric actors in Hollywood, known for his fearless ability to take on some of the industry's most challenging or most insane characters. His tendency to use his talent to swing for the fences results in him continually bringing crazy or unique, or troubled characters to the screen, including Castor Troy (Face/Off), Red Miller (Mandy), Eddie (Deadfall), and his most bonkers ever, Peter Loew (Vampire's Kiss).
The ability to find the deepest and darkest corners of his own mind and soul and bring to the screen for our viewing pleasure makes Nicolas Cage possibly the most fitting actor to portray Egghead.
This wouldn't be his first foray into the comic book world or even the DC world, as he is a well-known fan of comic books. He brought one of the toughest Marvel characters, Johnny Blaze, AKA Ghostrider, to portray to life in Ghost Rider and the much-maligned sequel, Ghost Rider: Spirit of Vengeance.
He also has a well-documented failed Superman project, Superman Lives, that was to be directed by Tim Burton (possibly connecting to his Batman movies) and written by fellow self-titled comic nerd Kevin Smith.
While it doesn't seem like Egghead is at the top of the list of villains fans are waiting to see on screen, the attachment of someone like Nicolas Cage could bring some curiosity to the idea. In the ScreenRant interview, he reveals that he has given it a lot of thought to how it would work but refused to give any details.
Article continues below headlines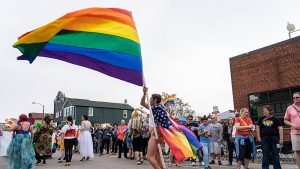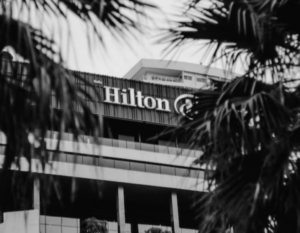 ---
With Matt Reeves' unorthodox style and the dark nature of The Batman, Nicolas Cage's Egghead may actually fit in perfectly as a fun cameo in a future film against Robert Pattinson.