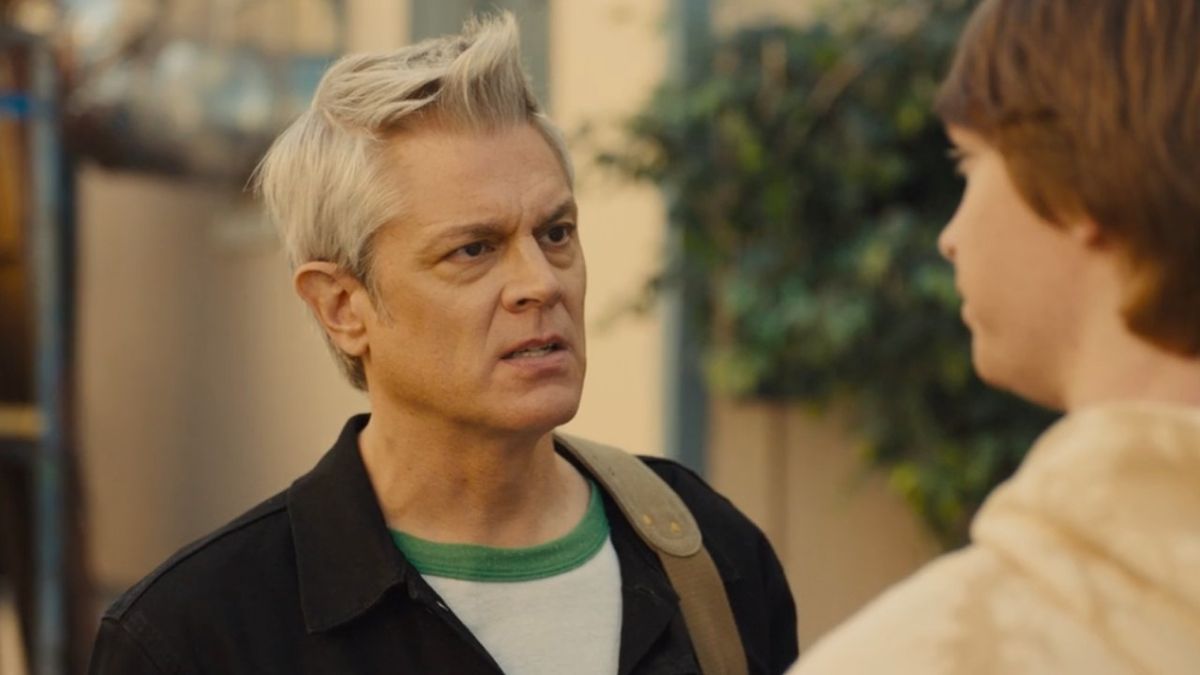 One assumes the life of Johnny Knoxville is one filled with stunts of the insane and ridiculous variety, but the actor/performer is dealing with some more serious issues of late, as Knoxville has a pair of legal issues he's currently dealing with. Knoxville is currently involved in a divorce from his producer wife, Naomi Nelson, and he's also being sued by the victim of one of his trademark pranks.
Knoxville is no stranger to dealing with courts. He most recently settled an ongoing lawsuit brought by fellow Jackass cast member Bam Margera. Now he's close to finalizing his divorce. While we've seen celebrity divorce drama get dragged on for years when there are things the two parties cannot agree on, it looks like Knoxville and his soon-to-be ex-wife are close to settling their separation. However, the other legal problem is only just beginning and has the potential to be much more divisive.
Johnny Knoxville's Divorce
Knoxville and Nelson reportedly separated on September 24, 2021, according to The Blast, which was their 11th wedding anniversary. The pair have two children. While it has been well over a year since their separation, it now appears the proceedings are moving forward as Knoxville has filed a declaration of disclosure with the court, and has provided Nelson with a full list of his assets and income, which will be used to set financial support.
Nelson has asked for full physical custody of the couple's two children, so they will live with her, but she and Knoxville will have joint legal custody, so the actor will still be directly involved in making decisions for them. One assumes there will also be child support payments, which is why the current documents are important to the divorce proceedings. The court is now able to rule on support, and once that's done the legal separation can likely go forward.
Johnny Knoxville's Lawsuit
While one legal issue may be about to be over for Johnny Knoxville, a second is just getting started. The Jackass performer was sued in December for what's being called a prank gone wrong from October 2022. Khalil Khan is suing Knoxville and his production company, Dickhouse Entertainment, Inc.
According to the suit, Khan responded to a job posting on TaskRabbit to do some repairs at a home in Long Beach, CA. While there, he was reportedly physically threatened over the work, was accused of having drugs in his car, and had a little girl accuse him of killing a pony. Only after all this was he made aware he was at the center of a stunt.
It's far from the first time we've seen lawsuits over pranks or stunts from people who were not interested in being part of them. Jackass stars have been sued before by people who did not like being part of the show. Similar stunts are also popular on YouTube and we've seen lawsuits there as well.
Knoxville and his company are being sued for compensatory, special, and punitive damages, as Khan says he was traumatized by the experience and has been experiencing anxiety and distress in the aftermath. As this lawsuit is fairly new it will likely be some time before it works its way through the system, assuming it's not settled before we get to that point.