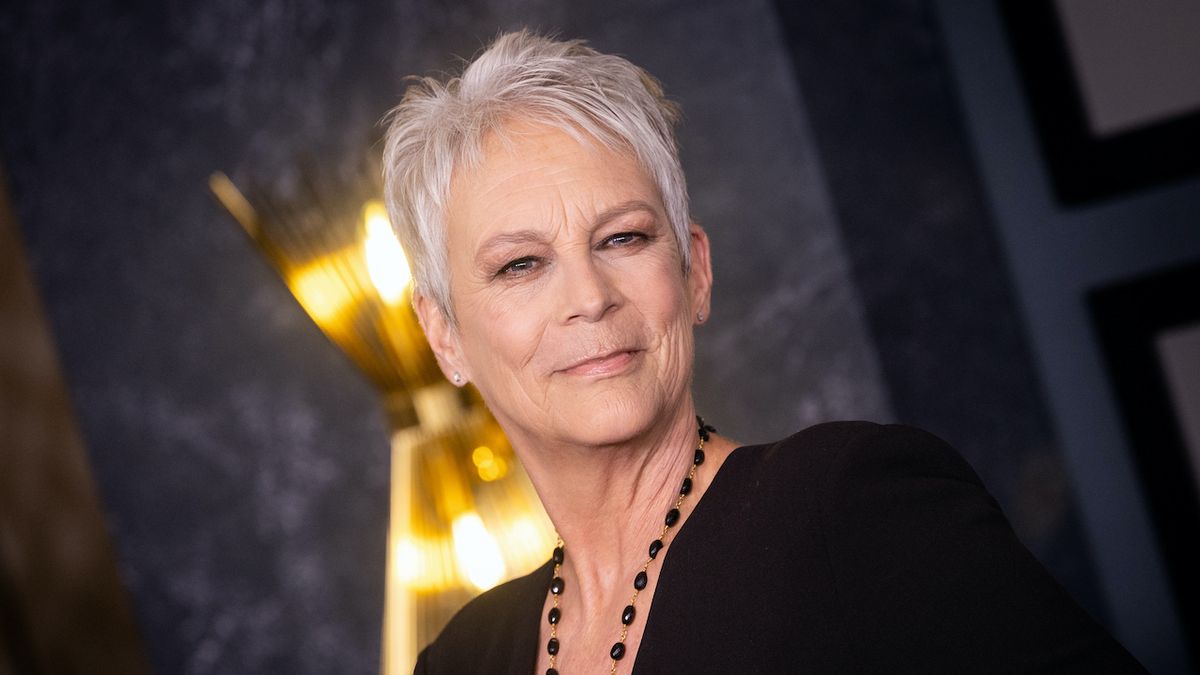 Actress Jamie Lee Curtis has had a long and wildly successful career in Hollywood. She's also super active on social media, to the joy of her generations of fans out there. But she recently got herself in hot water while showing her office. Specifically because there was a framed photo of a seemingly naked child in a plastic tub in the background. Now Curtis has responded after backlash online, and explained that photo herself.
Jamie Lee Curtis isn't exactly a controversial figure in Hollywood; in fact, she went viral a week ago over her wholesome reaction to Michelle Yeoh winning the Golden Globe. Which is why the backlash to her choice of art is turning so many heads. The chatter got so loud that the Halloween icon took to Twitter to directly respond to critics out there. Check out her response below:
There you have it. Jamie Lee Curtis directly addresses the controversy and rumors surrounding the interior decorating in her home, specifically the piece of art of a young child in a tub of water. It turns out that the piece has been with her for decades. And according to the Everywhere Everywhere All at Once actress, the story behind the photo itself is an innocent one. We'll just have to see if the chatter online quiets down now that Curtis has addressed the situation head-on.
This controversy surrounding Jamie Lee Curtis began when she shared a photo of her home office online, in hopes of showing off her "beautiful Pollack chairs." But folks were distracted by the framed art in the background, with some commenters finding it disturbing to see a seemingly nude child displayed in this way. Rather than admitting fault in this situation, Curtis issued her statement to clarify things, and took down the image as to not upset or trigger any of her followers who were upset by it.
The image itself was from photographer Betsy Schneider, in a series of images featuring her daughter Ella. One such image features her in a bin of water, which was hung up in Jamie Lee Curtis' home office. Clearly Curtis knew the origins behind the art, and has seemingly owned her copy for decades.
While there was some backlash over Jamie Lee Curtis' office photo, her response posts on social media are filled with support from her many fans out there. Only time will tell how much this chatter surrounding the Knives Out actress will continue circulating, especially since she addressed it head-on. Indeed, she's expected to continue her tour of Awards Season, representing Everything Everywhere All at Once and accruing a number of major nominations. And that just might include the Academy Awards, which announce its noms next week.
Professionally, Jamie Lee Curtis has a number of exciting projects coming down the line, including a role in the Borderlands movie and Disney's Haunted Mansion. In the meantime, check out the 2023 movie release dates to plan your next movie experience.