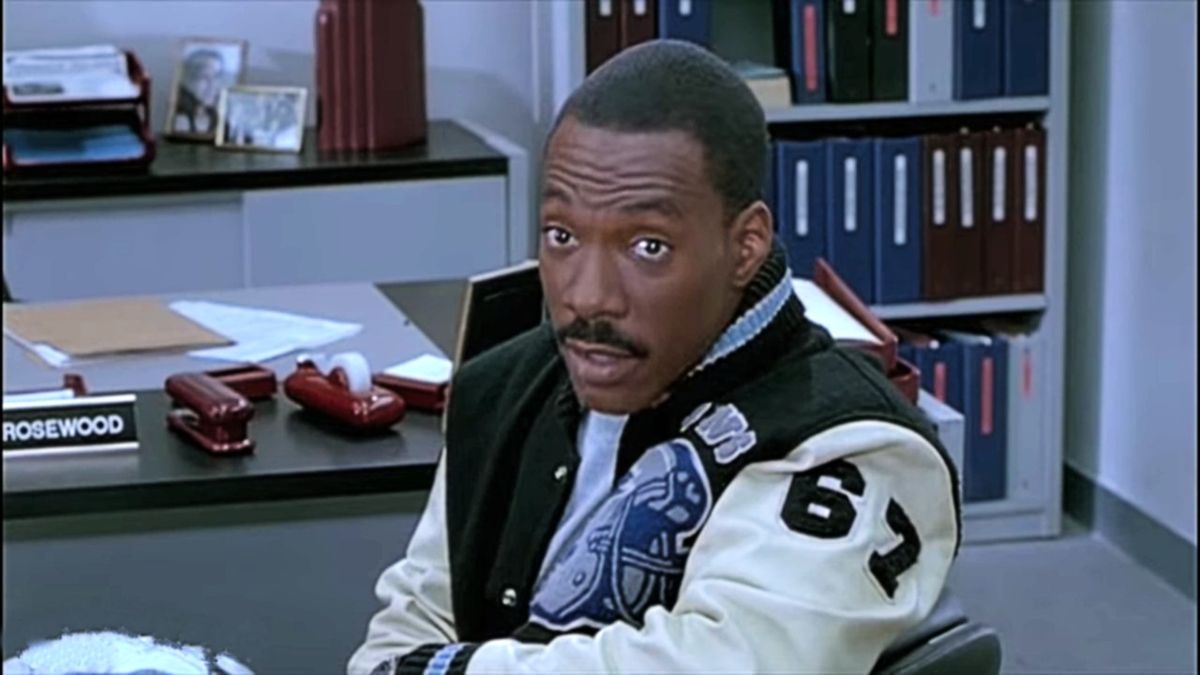 Fans' anticipation for Beverly Hills Cop: Axel Foley has grown as Eddie Murphy keeps spilling updates on the much-delayed sequel. But before the third Beverly Hills Cop sequel went into production, the franchise was stagnant for decades after the disappointment of Beverly Hills Cop 3. After years of a rumored fourth film, Murphy finally hopped on board to play the witty Detroit detective. Now the Academy Award nominee revealed why he was convinced to do Beverly Hills Cop 4.
Eddie Murphy and the cast just completed production on the fourth film, which seemed implausible a decade ago. The beloved comedian admitted to going through several scripts before landing on the final one. But Murphy mentioned to Collider the Beverly Hills Cop 3 sequel didn't come together until a key figure from the franchise's history returned to rein things in.
As Eddie Murphy pointed out, Jerry Bruckheimer has the magic touch when it comes to much-delayed sequels. Top Gun: Maverick ended up being the second highest-grossing movie of 2022 with Bad Boys for Life being one of 2020's top-grossing films. So, Bruckheimer has a great record of reviving long-dormant franchises. Much like Murphy, the Hollywood titan understood and loved the franchises' history, having been there since the first film. He produced the first two movies before stepping aside for the third film. But the blockbuster film producer was the final piece in getting Axel Foley back on the big screen. The third sequel will hit Netflix on an undisclosed date.
Becoming Axel Foley once again has been a gift and a curse for the Oscar nominee. Of course, Eddie Murphy is excited to return after several false starts following the release of Beverly Hills Cop III. But it's been more than three decades since he played the character so doing action scenes was different this time around. He admitted to feeling like he was going to die performing stunts on the set with the back pains and knee braces to prove it despite Bruckheimer promising him otherwise.
Beverly Hills Cop 4 is just the latest film Eddie Murphy has coming down the pipeline. He'll star opposite black-ish alum Tracee Ellis Ross in the Amazon Christmas movie Candy Cane Lane. In the meantime, Murphy is currently in You People, which is in theaters. Following its theatrical release, the comedy will be available through an active Netflix subscription on January 27.