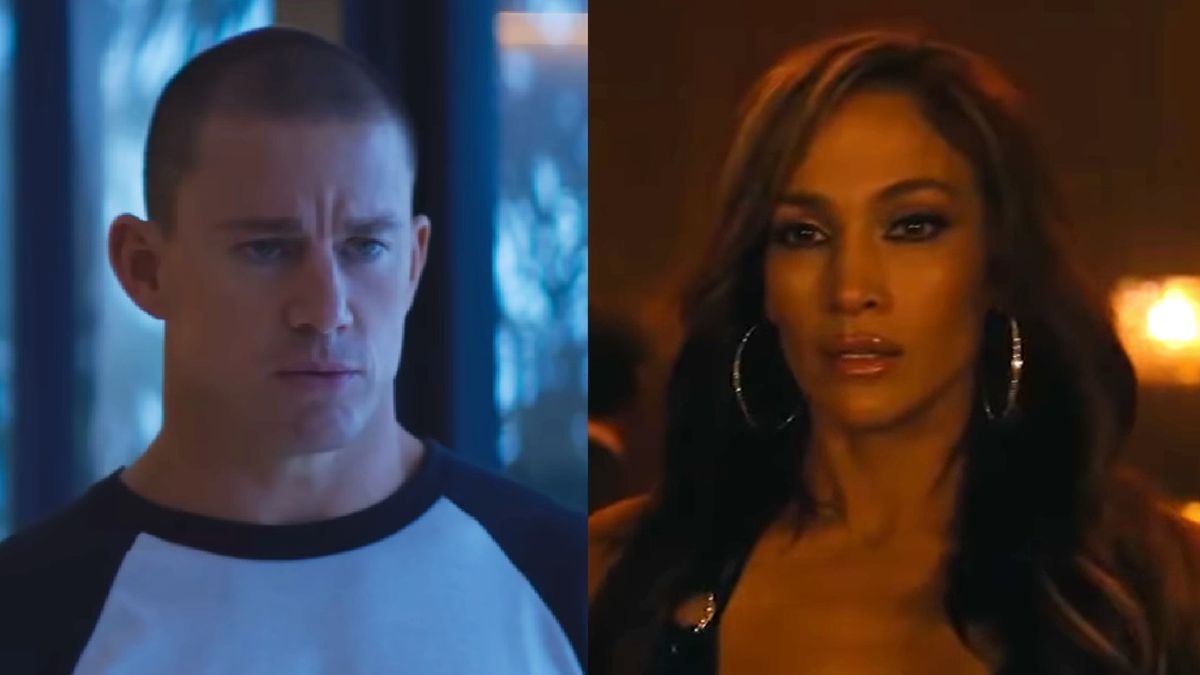 Regarding movie strippers, there's no argument that Channing Tatum is considered the best of the best. His well-known pre-fame stripper days served as the inspiration for the Magic Mike franchise. With multiple stars appearing in exotic dance-centric movies, Tatum has some authority on the subject. The Magic Mike's Last Dance star finally voiced his opinions on other movie strippers, claiming to be a better stripper than Hustlers' Jennifer Lopez and one of his Magic Mike co-stars.
The Hollywood A-lister championed his stripper prowess while participating in a Vanity Fair's Lie Detector episode. His pre-fame exotic dancer days were on display, as seen in the blockbuster stripper franchise. When questioned if he was a better stripper than his Magic Mike co-star Joe Manganiello, Tatum had no problem telling the publication he was a better dancer before complimenting Manganiello's Greek god-like physique.
The previous Magic Mike films showcased the co-stars' differing styles. Channing Tatum's stripper background allowed him to perfect his techniques and moves before starring in the movies. On the other hand, Joe Manganiello came off as a guy with good seduction techniques and athleticism given his background as a three-sport athlete. As Tatum pointed out, they come from two different classes. Of course, dancing skills only played a part in the franchise's appeal, as the first two films scored with both critics and audiences to tremendous box office success.
Soon after, the conversation turned from Magic Mike to another stripper-themed film: Hustlers. Fans got to see Jennifer Lopez flaunt her stripping skills in the film (and at the Super Bowl). Despite both actors starting as background dancers, Tatum wasn't deterred from claiming his stripping skills superior to J. Lo.
Even facing the iconic J. Lo isn't enough for Channing Tatum to back down from his claims. Things soon evolved into a conversation over who would win in a strip-off. Tatum was stern in his claims by saying he would put his best foot forward if the Hollywood stars had to go head-to-head even if JLo outperformed him. He did mention his success might depend on the audience, but the The Lost City star still liked his chances.
Audiences will get a chance to see Channing Tatum flaunt his dancing skills once more when Magic Mike's Last Dance arrives in theaters on February 10. This will be the actor's last outing in the stripper-themed franchise as seen in the Last Dance trailer. Viewers might miss Mike Lane in his final farewell, but they won't miss Tatum for long, with the thriller Pussy Island and the Apple TV+ movie Project Artemis on the horizon.
In the meantime, you can catch the first Magic Mike with an active HBO Max subscription. You can view Magic Mike XXL by renting/buying the sequel through an Amazon Prime Video subscription.