In 2009, James Cameron released Avatar and it was an instant success. Avatar quickly became the highest-grossing movie of all time. It was only recently toppled by the juggernaut known as Avengers: Endgame. With success that huge a sequel seemed assured and Cameron soon began talking up Avatar 2. Ten years later, we're still waiting for Avatar 2, but after much delay it's happening soon.
Avatar is the saga of a space Marine using a remote control "avatar" to infiltrate native people on the faraway world of Pandora, only to ultimately shift allegiances and join their cause against corporate/pseudo-governmental forces. Not only did Avatar top $2.7 billion at the box office and win multiple Academy Awards, Avatar upped the game technologically as well. Cameron's use of cutting-edge equipment created an expansive and immersive world that many have since attempted to copy.
The filmmaker loves to play with new tech, and the studios love movies that earn billions of dollars, so sequels were perhaps inevitable. That doesn't mean it's been an easy road. It's been a series of starts and stops, and a decade down the line, Avatar 2 has been slow to materialize.
Now Avatar 2 is in the works and on the way. The wheels are turning and production is moving forward. With that in mind, here is all we know about Avatar 2… so far.
Cameron thinks Covid may kill the sequels
Speaking to Entertainment Weekly in December 2021, James Cameron expressed some concern over whether or not the Avatar sequels would survive the post-COVID world, where it might be impossible to make the kind of money the first Avatar made. Speaking of how much time and how many resources were going into making four big budget sequels, Cameron said, "If Avatar hadn't made so much damn money, we'd never do this — because it's kind of crazy."
To give some perspective — at the time of the EW interview's publication, the highest domestic grossing film of 2021 was Shang-Chi and the Legend of the Ten Rings (though it would soon be overtaken by Spider-Man: No Way Home) at $224.5 million. Meanwhile, back in 2009, Avatar made $760.5 million. "The big issue is: Are we going to make any damn money?" Cameron mused. "Big, expensive films have got to make a lot of money. We're in a new world post-COVID, post-streaming. Maybe those [box office] numbers will never be seen again. Who knows? It's all a big roll of the dice."
AVATAR 2 FILMING HAS WRAPPED
Though it took some time to finally get there, filming is finally complete on Avatar 2. James Cameron confirmed it himself saying…
"Well, COVID hit us like it hit everybody… We lost about four and a half months of production. As a result of that, we've rolled around one more full year for a release in December of 2022. That's been announced already. Now that doesn't mean I have an extra year to finish the film, because the day we deliver Avatar 2 we'll just start working on finishing Avatar 3. So where we are right now, I'm down in New Zealand shooting. We're shooting the remainder of the live action. We've got about ten percent left to go. We're a hundred percent complete on Avatar 2 and we're sort of ninety five percent complete on Avatar 3. So we're very lucky in that we chose this as our production site years ago."

– -James Cameron
Believe it or not, filming on Avatar 2 began way way back on August 15, 2017. Primary production took place in Manhattan Beach, California, and Cameron and company shot Avatar 3 at the same time.
In November of 2018, while promoting Alita: Battle Angel, the Avatar Twitter page posted a video of Cameron saying all the principal photography was complete. This, however, wasn't exactly accurate. What he meant was that the performance capture photography was complete, but they still needed to complete the live-action portion.
Article continues below headlines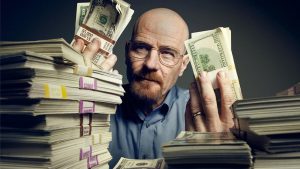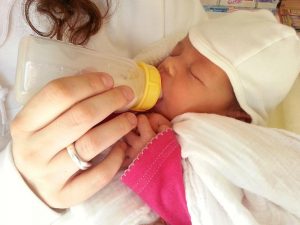 ---
However, in a December 2021 interview with Entertainment Weekly, Cameron confirmed that not only had Avatar 2 wrapped, but Avatar 3 had as well.
AVATAR 2 PROMOTION
We finally have an image of something that you'll actually see in the movie. It's concept art, but the final CGI render should look pretty similar. Below is one of Avatar 2's new vehicles, it's called the Crabsuit. It's described as "A human driven multifunction submersible." Take look…
Apparently the Crabsuit is also a Transformer, because it turns into this…
To build anticipation for Avatar 2 the production has started releasing photos from the set. Here's your first ever look at Kate Winslet as part of Avatar 2…
And here's our first ever photo of Sigourney Weaver on set shooting the sequel…
WRITING AND DIRECTING THE SEQUEL
Though he doesn't crank them out all that frequently, when he makes a movie, James Cameron leaves a definite impression. Avatar is his baby, so there was never a chance he was going to hand over control of Avatar 2 to anyone else. He's led the development every step of the way on Avatar 2, from conception to script to hashing out the technology he wants to use.
It's not just Avatar 2 Cameron has in the works. There are currently also plans for Avatar 3, 4, and 5 in various stages of development. That's a lot, but as of now, James Cameron has signed himself up to sit in the big chair for all of the impending Avatar sequels.
Because Avatar 2 has been in development for so long, it's evolved over time. Cameron's plan has always been to film multiple sequels back to back and release them in relatively quick succession—the current schedule is for one movie every two years. Because of this, he's had multiple scripts in the works at the same time.
This is a major undertaking. While Cameron is the only credited writer on Avatar, he has understandably enlisted the help of other writers for Avatar 2 and the subsequent films. He's still directly involved, but he's sharing duties this time with Josh Friedman.
Recently, Friedman had a "story by" credit on Terminator: Dark Fate, but he has a lengthy resume. He penned Steven Spielberg's War of the Worlds remake, helped develop Terminator: The Sarah Connor Chronicles for TV, and will work on Apple TV+'s adaptation of Isaac Asimov's Foundation.
Cameron also worked and is working on the scripts for the later Avatar sequels with various writers or teams of writers. More on that later.
THE PLOT OF AVATAR 2
It's not uncommon for people to refer to the plot of Avatar as Dances with Wolves in space. While not entirely accurate, there are similarities between Cameron's sci-fi opus and Kevin Costner's Oscar-winning epic. A traumatized hero takes a troubled mission, encounters an indigenous population alien to and in conflict with his own, falls in love, has his perspective changed, and switches allegiances. But what about the plot of Avatar 2?
James Cameron's business partner Jon Landau offered this update on the plot: "This is the story of the Sully family and what one does to keep their family together. Jake and Neytiri have a family in this movie, they are forced to leave their home, they go out and explore the different regions of Pandora, including spending quite a bit of time on the water, around the water, in the water."
James Cameron has long had an obsession with the ocean and it seems like he's going to use Avatar 2 as another opportunity to feed that obsession. In a December 2021 interview with Entertainment Weekly, Cameron confirmed that both Avatar 2 and Avatar 3 would take place mostly underwater.
Aside from being in the water we know that the plot of Avatar 2 picks up 12 years after the events of the first film. Since joining the Na'vi, Jake Sully (Sam Worthington), now a chieftain, and Neytiri (Zoe Saldana), now an elevated priestess, have started a family and have multiple children.
The story also reportedly opens up the world of Pandora and explores other areas of the planet. We will meet a new tribe called the Metkayina, who live on or near the water. They're described as "reef people" and "free divers." Speaking to EW, Cameron described the home of the Metkayina as "Bora Bora on steroids." Problems arise when the Resources Development Administration once again invades Pandora after being expelled, still hoping to exploit the planet's valuable reserves of Unobtanium.
New Environments
Given that the film plans to broaden the scope and do some exploring, it seems likely we'll also encounter new creatures, people, and environments along the way.
Concept art released by the Avatar 2 production team gives us our first glimpse at the kinds of environments the sequels will explore on Pandora…
---
Cameron has indicated Avatar 2 revolves around themes of family and also imprisonment. The kids play a major role in the film and much of the plot hinges on conflict within the family unit. The director even said he filmed a significant fight between Sully and Neytiri from the perspective of their eight-year-old daughter.
ACTORS RETURNING FOR AVATAR 2
It's rare to see a sequel where no one from the first film returns. Sure, some are set in the same world as an earlier film but follow new characters. Avatar 2, however, is not one of those movies, so expect to see familiar faces. Both those you expect and a few that might puzzle you.
Sam Worthington and Zoe Saldana
As already mentioned, Sam Worthington and Zoe Saldana will reprise their roles as Jake Sully and Neytiri, respectively. The duo forms the center of the first film and will reportedly do the same for Avatar 2, as well as the ensuing sequels. Expect to see a lot of their blue, motion-captured faces. Reports indicate that Sully has ascended to the role of a leadership role among the Omaticaya, the primary Na'vi clan in this story, while Neytiri has become a high priestess. It's no surprise that they've ascended to positions of power and influence, given their roles in the earlier conflict.
Sigourney Weaver
Sigourney Weaver also appears in Avatar 2. This one raises a few more eyebrows since her character, Dr. Grace Augustine, dies in Avatar. Weaver's involvement actually came out early on after the sequels were announced. Granted, this is science fiction, and a world where a character's consciousness can inhabit an avatar, so there are definitely feasible ways to resurrect the dead.
For her part, Weaver has indicated she plays a different character. That makes the most sense, though it raises different questions. How do they account for the fact she looks exactly like a dead person? Then again, this is a movie where actors are frequently obscured by digital effects, so she could easily play a Na'vi or other species. The Alien star said she had to learn some aquatic-based skills for the film, so perhaps she plays one of the Metkayina.
Weaver also indicated she will be around for multiple sequels but said her "part is a little different in each one. I'll transform somewhat." That's an intriguing prospect that could mean many things. Perhaps her character changes and evolves over time; perhaps she plays different characters in each, but ones that fill similar narrative roles.
Stephen Lang
Whatever her role, Weaver is not the only actor in Avatar 2 whose character perished in the first film. Stephen Lang will also be back. Again, viewers of Avatar may remember the arrows Neytiri put in the chest of his character, Colonel Miles Quaritch, last time.
Death is apparently not what it used to be and Quaritch will not only return, but also reprise his role as one of the primary antagonists of the Avatar universe. Quaritch has been called the Darth Vader of this tale, and while Cameron hasn't said how he's back, he did say, "His character will evolve into really unexpected places across the arc of our new three-film saga."
So what's going on? How is Quaritch alive? Nobody's giving out any specific explanations but Lang has been hinting that Quaritch's apparent death will result in some changes to the character. He tells The National, "He has evolved, definitely. We're making four more films, so if he doesn't evolve, we're in some kind of trouble. And it's not always a question of evolution, it's about becoming more deeply entrenched. I'm still discovering it. That's something I'll be discovering as we continue to work because we're by no means near finished with this process."
Apparently bringing Quaritch back has been the plan right from the beginning.
"Jim indicated to me years ago, before filming on Avatar was completed, that Quaritch had a future. I might have taken that with a grain of salt at the time because we had a few beers. Shortly after Avatar opened Jim mentioned again that the Colonel was coming back, and by then I knew Jim well enough to know that he means what he says and he says what he means."

– -Stephen Lang on Quartich returning
In fact it seems Quaritch may be the only villain of the entire Avatar franchise. Cameron explains…
"There's not a new villian every time, which is interesting. Same guy. Same motherfucker through all four [planned] movies. He is so good and he just gets better. I know Stephen Lang is gonna knock this out of the park."

– -James Cameron on Quaritch
So, expect to see more of the Quaritch in this film and in all future installments. And Lang thinks that's great. He says, "I'm working now with a much broader canvas than I was with the first Avatar, and it keeps me in concert with James Cameron to really go to town and examine the character in detail. That, to me, is totally tremendously satisfying and challenging."
These are obviously the biggest pieces set to return for Avatar 2, but they're not the only ones. Plenty of supporting players will also be back. Giovanni Ribisi's RDA stooge, Parker Selfridge, will be back. Joel David Moore's Dr. Norm Spellman, Sully's pal who sided with the Na'vi and remained on Pandora, also returns. As does sympathizer Dr. Max Patel, played by Dileep Rao. Matt Gerald reprises his role as Corporal Lyle Wainfleet, again, despite the character dying in the first film. On the Na'vi side, CCH Pounder returns as Mo'at, Neytiri's mother and the spiritual adviser of the Omaticaya.
AVATAR 2'S NEW ACTORS
Since Avatar is the second highest-grossing movie of all time, it's a safe bet that plenty of actors wanted to be involved in Avatar 2. With the world set to expand, there's plenty of room for new characters and with that, new actors. Some are newcomers, others are character actors we'll recognize from films we can't quite name, and still more are major, major stars. There are details about some of these characters, but others remain complete mysteries.
Starting with the characters we know, Cliff Curtis reportedly joins the cast as Tonowari. The leader of the Metkayina, he's listed in the credits for all the upcoming sequels, so we'll probably be getting to know him quite well. Curtis has dozens of credits on his resume, but he currently stars on AMC's Fear the Walking Dead and recently appeared in Doctor Sleep and Hobbes & Shaw.
Academy Award-winner Kate Winslet also joins the Avatar 2 party. She plays a Metkayina named Ronal, and though her role is described as significant to the plot, it doesn't sound like it will be all that large. This marks her second time working with James Cameron, as you might recall Titanic, the previous highest-grossing movie of all times before Avatar came along.
Oona Chaplin plays a character named Varang. That certainly sounds like a Na'vi name, and Varang is said to be a key character, one who appears in the upcoming sequels as well. There aren't any more specifics, but she sounds like she'll be important moving forward.
We know the names of a few more characters, though not much about their personalities or roles. Michelle Yeoh plays Dr. Karina Mogue, a human, though that's all the detail we have. Jermaine Clement shows up as Dr. Ian Garvin, and while we know he's a marine biologist, that's all. The Sopranos' Edie Falco plays General Ardmore, a new commander in charge of the RDA. She's sure to be a thorn in the Na'vi side.
We don't know who he plays, but Harry Potter veteran David Thewlis is part of the cast. And Vin Diesel takes a break from cinematic street racing for a visit to Pandora in some capacity. Perhaps this will set the stage for Fast and Furious in Space. Fingers crossed.
THE KIDS IN AVATAR 2
Since family reportedly plays such a major role in Avatar 2, Jake and Neytiri's children promise to be a pivotal part of the narrative. In the 12 years that have elapsed since Avatar, the couple has reportedly had three kids.
The eldest is a son named Neteyam, played by Jamie Flatters, a British actor most known for roles on the comedy series So Awkward and the crime drama Liar. Lo'ak is their second son and middle child. He will be played by Britain Dalton, most known for his role on the Billy Bob Thornton series Goliath. Jake and Neytiri's youngest child is an eight-year-old daughter named Tuktirey, played by Trinity Bliss in her first on-screen role. The three young actors are all signed up from Avatar 2 through the following sequels.
AVATAR 2'S BUDGET
The original Avatar made $2.4 billion at the box office and at the time it was released in 2009, held the record as the top earning movie of all time. It cost around $237 million to make which, of course, translated into huge profits for Hollywood. So how much are they spending to make Avatar 2? According to the trades, more than $1 billion dollars.
That number sounds a little less crazy when you consider it's being spread around four sequels. That billion dollars is being used to make Avatar 2, Avatar 3, Avatar 4, and Avatar 5. James Cameron is working on them all at once and it stands to reason a lot of the things he builds for Avatar 2 will be reused on the subsequent movies. If you do the math it equals out to $250 million per picture, though I suspect most of the money will be spent up front on Avatar 2.
Still, $1 billion is a huge, crazy, ridiculous number. For comparison, all three Lord of the Rings movies were shot together at the same time (in much the way the new Avatar sequels are being made) and those three groundbreaking movies cost a total of $285 million to make. That's $715 million less than James Cameron is spending on his four movies.
THE TITLE
Right now, the title of Avatar 2 is just that, Avatar 2. We've heard nothing official. That said, there was a BBC article in 2018 that claimed to know the title for not only Avatar 2, but sequels three, four, and five as well.
According to the report—which is unsubstantiated, so take it with a huge grain of salt—the title of Avatar 2 is Avatar: The Way of Water. Given that the plot reportedly revolves heavily around coastal clans on Pandora, that makes sense.
Cameron later said that this and the other titles are under consideration, but no decisions have been made. So as of now, nothing is set in stone.
AVATAR 2'S RELEASE DATE
At this point, Avatar 2 has had many release dates. The first was in December 2015, where it would have gone head to head with Star Wars: The Force Awakens. Though the December release has always figured into the plans, it was subsequently slated for release in 2016, 2017, 2018, and 2020.
Obviously, none of those happened. Complications have led to multiple delays. There have been issues with the scripts, casting, and production, all of which make sense. Not only is this a major Hollywood production—big even by studio standards—trying to knock out multiple films of this size is a Herculean undertaking for sure. That's a crazy amount of moving parts and planning.
For awhile they seemed to have a solid release date for Avatar 2. It was currently scheduled to hit theaters on December 17, 2021. However now that too, has been pushed back a full year. Avatar 2 is currently scheduled to arrive on Dec. 16, 2022. Avatar 3 arrives Dec. 22, 2023 and Avatar 4 comes Dec. 20, 2024.
Not only does that sound reasonable, with the increased delay it should be easy for Cameron and company to hit their target.
Not only did the original Avatar find incredible success in a similar slot, given Lucasfilm's recent accountment that they're stepping back from cranking out so many new Star Wars films, at least for a few years, there's also likely to be less box office competition.
THE TECHNOLOGY OF AVATAR 2
As mentioned earlier, James Cameron is a filmmaker who likes pushing technological boundaries. In Avatar, he used motion capture and 3D in ways audiences hadn't seen yet, creating an immersive, realistic experience like no other. Since it's been a decade, and technology evolves at a break-neck pace, he has new toys to play with.
Thus far, Cameron has discussed a number of possibilities. As far back as 2014, producers brought up the possibility of using MAGI, a system created by Douglas Trumbull that combines 4K, 3D, and a frame rate of 120fps.
How, exactly, Cameron deploys this technology, or the combinations thereof, in Avatar 2, remains to be seen. Especially since he recently walked back some of the earlier talk of shooting in a high frame rate after the release of Ang Lee's Gemini Man. It sounds more like he'll use it in spots, but not for an entire movie.
Since
water plays such a heavy part, the production also entails a great deal of performance
capture on submerged actors. The crew had to do many tests but eventually got everything
they needed.
Avatar was a huge leap for the use of cinematic 3D. It was innovative and a huge draw for audiences. If James Cameron has his way, Avatar 2 might see a similar technological advancement, a 3D movie without 3D glasses. This technology does exist, but it's never been utilized on this scale, and there are potential issues with projecting it on a movie screen, especially when viewers face the screen from many different angles and distances. While theoretically possible, it's likely cost-prohibitive at this stage, even with what is assured to be a massive budget.
JAMES CAMERON'S CORPORATE SPONSORS
None of the Avatar sequels are even close to being finished with production, but filmmaker James Cameron has already started lining up sponsors to support his finished movie product. Most notably he has teamed up with Mercedes to make this…
The above is a photo of the Mercedes Vision AVTR, a concept car unveiled at CES 2020. The car is a collaboration between Mercedes and James Cameron's Avatar team, as a symbol of the car company's plans to be more Earth friendly. Watch the full car unveiling on video…
The AVTR is designed to let its driver keep more in touch with nature and the car. When you touch the steering wheel you're supposed to be able to feel the car's "pulse" and apparently the car can also sense the driver's heartbeat. The odd flaps at the back are supposed to be there to mimic the hair of an animal as it moves… though they look nothing like the hair of an animal.
BEYOND AVATAR 2
As mentioned multiple times, Avatar 2 won't be the last chapter in the story. Far from it. In fact, there will be three more. By the time we see the next film, 12 years will have elapsed since the first, but we won't have to wait so long for new adventure on Pandora.
Avatar 2 is scheduled for a release on December 17, 2021, and 20th Century Fox plans to release a new sequel every two years. Avatar 3 hits theaters December 22, 2023, Avatar 4 arrives December 19, 2025, and Avatar 5 appears December 17, 2027.
While all the films taken together form one continuous saga, they are all also said to stand on their own as individual films.
If that earlier report that says Avatar 2 will be titled Avatar: The Way of Water is to be believed, the subsequent sequels are called Avatar: The Seed Bearer, Avatar: The Tulkun Rider, and Avatar: The Quest for Ewya, in ascending order. At least those are possible titles.
These sequels also have writers who have been working on the scripts for some time. James Cameron is involved in all of them, but Avatar 3 also features the writing of Amanda Silver and Rick Jaffa, the duo behind Rise of the Planet of the Apes and Dawn of the Planet of the Apes, among other films. On Avatar 4 and 5, Cameron teams up with Shane Salerno (Armageddon). Though there are reports that all these writers worked on all participated in the writing process for all the movies to some degree before receiving their assignments.
SIGOURNEY WEAVER IS PLAYING WHO?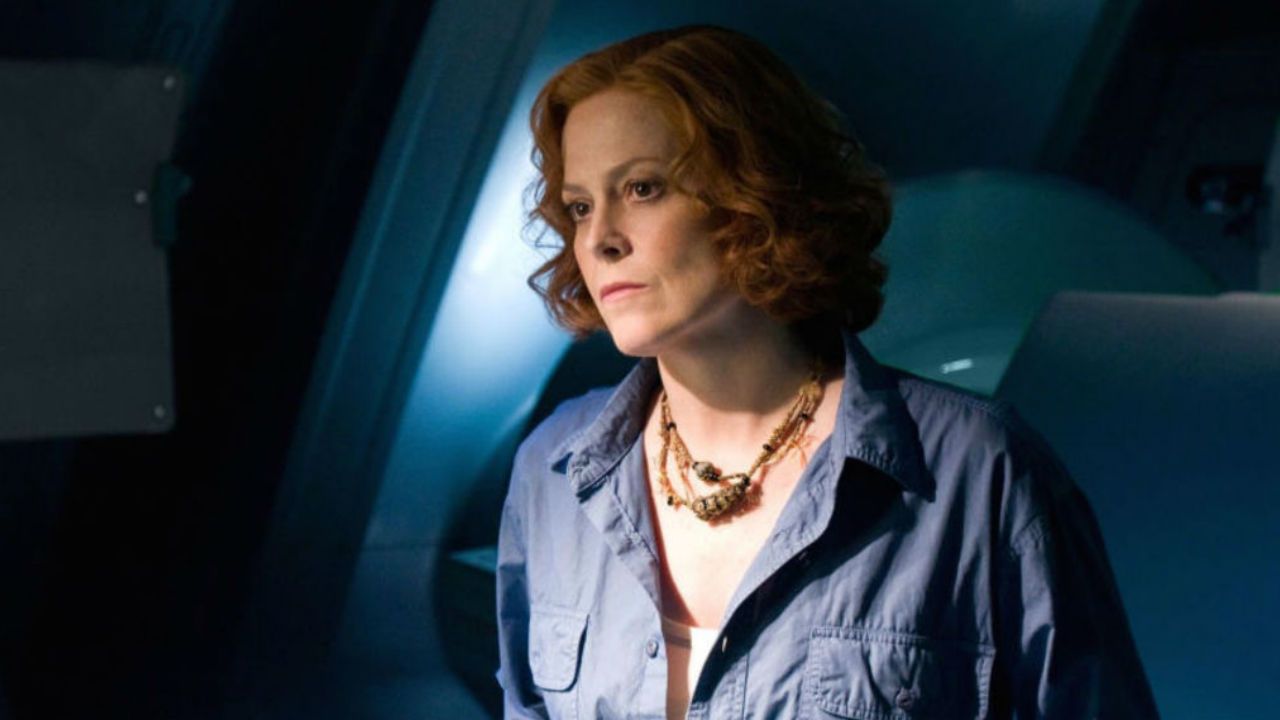 As we are now a little less than six months away and more and more details are slowly revealing themselves as to the plot and characters of the long-awaited James Cameron sequel, Avatar: The Way of Water. One of the biggest surprises isn't necessarily that Sigourney Weaver is returning for the sequel, though the death of her Dr. Grace Augustine in the 2009 film would appear to make her return difficult. No, the surprise isn't that we might see a resurrected Dr. Augustine because we won't. The surprise is just who Weaver will be playing in the second Avatar, and presumably, the three Avatar's to follow.
Weaver, who is now 72 years old (and that really shouldn't be a big deal) finds herself back in Pandora, but this time she will be playing Kiri, the teenage daughter of Na'avi couple Jake Sully (Sam Worthington) and Neytiri (Zoe Saldaña). "I was thrilled to be given that challenge by Jim. I'm playing a character I couldn't have imagined in my wildest dreams," Weaver told Empire after the news dropped that she would be playing the teenager. So much for the "twin sister" rumor or even seeing Dr. Augustine in flashbacks. No, this is a completely new and different character, one that director James Cameron feels Weaver was more than ready for.
"As an acting challenge, it's big," the director says. "We're gonna have a 60-something actor playing a character [decades younger than] her actual biological age. Sig thought it was all kinds of fun." So, how did Weaver get herself mindset to play a teenager? Well, she felt hanging out with a group of teenage girls would do the trick. According to Cameron, it did. "Sigourney just became younger," recalls the Titanic director. "She looked younger, she had more energy, and she never quite stepped out of Kiri for our whole capture period. She had a glow on her face and lightness in her step and a fun spirit." You can catch a glimpse of Sigourney Weaver as Kiri below.
THE FIRST AVATAR 2 TRAILER
Returning actors, new actors, dead actors returning as new characters, Avatar 2 has been a long time coming and while the first film not only broke box-office records, it brought to movie theaters things never before seen on film (technically speaking) and from all appearances, Avatar: The Way of Water, looks like it may be doing much of the same. It stands to reason since it is a James Cameron film and he loves nothing more than to be on the cutting edge of movie production. It also stands to reason when the first Avatar film was released, it was in 2009 and the technical advances (many brought forth by Cameron himself) are leaps and bounds ahead of those from 2009.
Cameron gave the world a peek at what's to come with the very first trailer of Avatar: The Way of Water. The trailer actually dropped almost two months ago and promises a Pandora as we have not seen before. You can catch the trailer below as it gets you ready for the film's premiere on December 16, 2022.
While for a while it felt almost impossible that we would ever see Avatar 2 hit the big screen, it is looking very much like a reality now. It won't be long until we get a return to this world and all of its glory.