Will Smith may not be Hollywood's favorite son for a while yet, but the star still has an impressive body of screen work under his belt. But along with his more beloved films like Men in Black, Independence Day, and last year's King Richard, there are the stinkers; and come on — what actors doesn't have those? He may have led the Bad Boys franchise to greatness, but there's always the low points like Wild Wild West and After Earth. And somehow — perhaps as a testament to just how appealing Will Smith is to audiences — it's one of those poorly regarded movies that's currently beating out most of the competition on the Amazon-owned Freevee. The 2004 comedy film Shark Tale is #5 on Freevee's Top 10 movie list, bookended by The Revenant at #4 and the 2018 sequel Deadpool 2 at #6.
The 2000s were a great decade for animated films. It was the decade that saw such instant classics as Ratatouille, Up, Shrek, Ice Age, Kung Fu Panda, Finding Nemo, Chicken Run, and too many others to name. In fact, the same year Shark Tale debuted, 2004, saw the premiere of Pixar's superhero love letter The Incredibles. However, in spite of the best efforts of Will Smith and an absolutely stellar cast of voice talent, Shark Tale would not prove as memorable as those others.
In Shark Tale, Will Smith voices the daydreaming Hawaiian cleaner wrasse named Oscar. The fish wants to be rich and influential, but in the real world he's indebted to the loanshark (not literally) puffer fish Sykes (Martin Scorsese). The angelfish Angie (Renée Zellweger) — who harbors a secret crush on Smith's fish — gives Oscar a pearl to help pay his debts, and he uses it to bet on a seahorse race. In a comedy of errors involving the race, Oscar, a vegetarian great white shark named Lenny (Jack Black), and a fortuitous anchor; Oscar winds up getting an undeserved reputation as a "sharkslayer," and so earning the deadly attention of the crime lord Don Lino (Robert De Niro) — another great white shark, and this one isn't a vegetarian.
Becoming known as a sharkslayer pulls Will Smith's fish character dangerously deeper into this underwater crime world, and puts him and his friends in more danger than it's worth. Eventually Angie is kidnapped by the ruthless Don Lino, forcing Oscar and Lenny to risk everything to save her.
If Shark Tale had been a live-action affair, the cast would've been one the most dynamite ensembles Hollywood had ever seen. Along with Will Smith the film included the voices of Renée Zellweger, Jack Black, Martin Scorsese, Robert De Niro, Michael Imperioli, Angelina Jolie, Ziggy Marley, Vincent Pastore, Peter Falk, and Katie Couric. But the voice talent alone couldn't save the film as far as critics were concerned. While Shark Tale made a nice chunk of change — $374.5 million to be more precise — reviewers tore the animated film apart. Critics felt it was predictable, relatively humorless, and boring, leaving it with a 35% critics score on Rotten Tomatoes, with a similarly low audience score of 46%.
One of the problems may very well have been that cast or, more accurately, why those specific actors were chosen. As you may have noticed, a lot of the voice talent joining Will Smith in Shark Tale are were stars known for their work in films and/or TV series depicting Italian gangsters. Imperioli and Pastore had both worked together on The Sopranos, and of course De Niro and Scorsese's mob media credentials should be known to anyone who's seen a movie in the past 30 years. Having such actors hired to play stereotypical Italian mobsters — albeit, ones transplanted into the bodies of fish — rubbed a lot of critics the wrong way. For example Vicki Vasilopoulos of the New York Times wrote about how Italian American anti-defamation organizations hadn't "been so galvanized" against a piece of media since the premiere of The Sopranos.
Now you can see what you think of Shark Tale for yourself on Freevee. And, like the truly poorly named streamer's moniker suggests, you can do it free of charge.
Article continues below headlines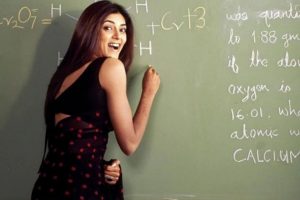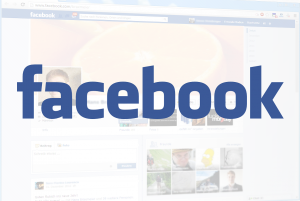 ---